Do you dream about becoming a zookeeper? experience it for a day
Are you dreaming about being a zookeeper for a day, or are you just curious about what happens behind the scenes at Jyllands Park Zoo.
The program for the day is from 8.00 - 12.00, where you follow an zookeeper in his work.
Price is only 595 kr. pr. person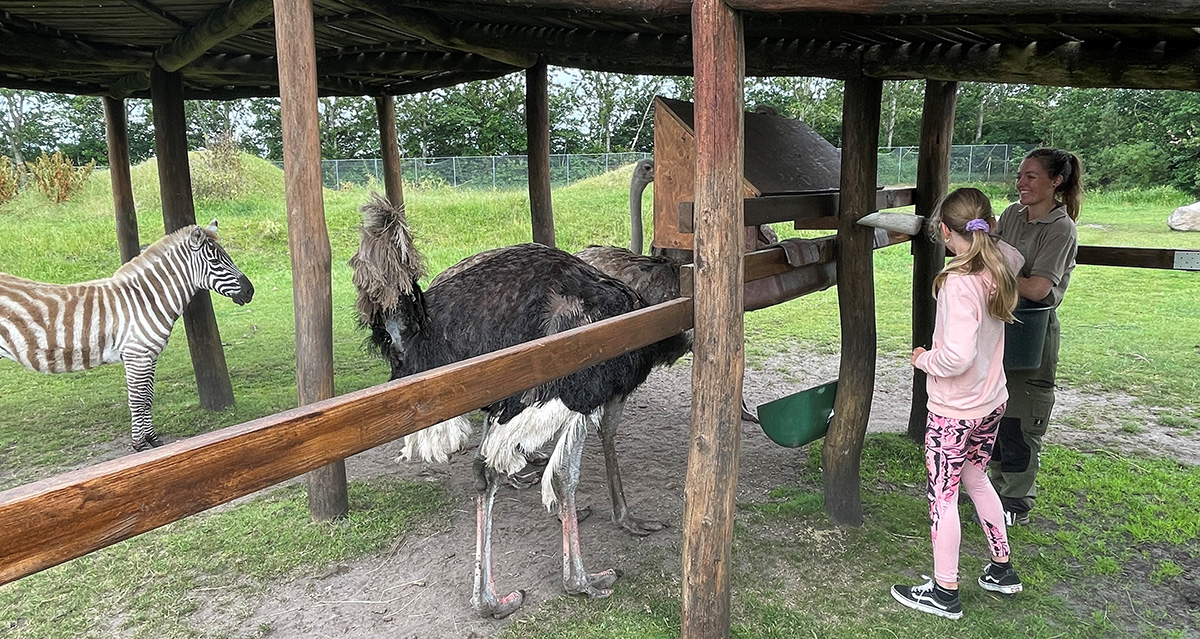 Two people can go together, but the price is per. person. The price is the same even if you have an annual ticket. The experience is for everyone, both adults and children from 6 years and up.
As a zookeeper you get a day filled with good experiences
There are no days that are the same in a zoo as we are dealing with live animals. This means you get a unique experience, but the program is first fully decided on the day. However, we can guarantee you will go home with lots of experiences in the luggage.
You help making food, clean and feed the animals. It is a long day of physical activity, so remember practical clothing and shoes that fit the weather and the season.
Remember camera - then we take pictures along the way.
After purchasing a ticket for "Zookeeper for a day", you can print a nice gift card out here.
When you decide what date you want, you can book it at:
The employees on 30 39 73 36